How to manage your team members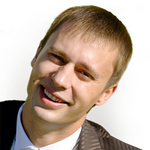 Updated by Alex Cowell
If you need to make changes to team members, simply navigate to the main menu and click Team Members. From this portal, you can add team members, remove them, or update their information.
By clicking on a specific team member from your list, you can manage that person's information. For example, you can activate or deactivate an agent, update their name, or change their title.
After making changes to a team member, don't forget to click Save & Close.
To delete a team member, click Remove Member next to Save & Close.
You can manage your accounts in Markeaze as there is a segregation of roles enabled.
Admin
An account with an admin role can administer Markeaze application, e.g. making general modifications related to domain, attributes, workflows, etc. Admin role includes an ability to handle alerts raised by agents via "Get supervisor's attention" feature.
Agent
Agent permissions are limited to interactions with customers (send a reply, change the conversation status (Open/Close) and modify agent's account details (Name, Title). Agents can also make changes of customers information, e.g.