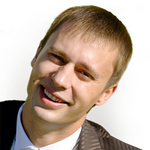 Updated by Alex Cowell
Markeaze VA includes an intents functionality you can use to increase your efficiency and improve customer experience sending replies analysed and prepared automatically with a high level of precision.
Currently, there are four types of intents: Delivery Options, Gift Cards, Refund Policy and Special Offers. Intents can be added in the same manner as saved replies where you can link a saved reply to intent as per the screenshot below:
Now, when a customer asks a question you can spot a robot-like 🤖 VA icon next to their message. Instead of typing the answer manually you can click on the icon and choose a suitable answer from the Saved Replies.
Currently, intents support only English language at the moment.
If you have noticed that an intent which was set up hasn't been detected or detected incorrectly, please, drop us a line to support@markeaze.com