What is a global Markeaze profile?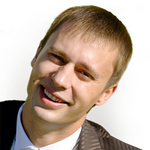 Updated by Alex Cowell
In Markeaze, Your Global Profile refers to your login and user display information (see screenshot below).
Note: Your Global Profile differs from your Member Profile. Your Member Profile is customer-facing and does not allow you to manage your login information.
When you create an account with Markeaze, you can use your personal account to create a company or business profile. In fact, you can create multiple company profiles under your account. In Markeaze, you are the account owner for those business profiles.
As the account owner, you can invite others to be agents for your company/business. These agents do not have account ownership in the form of a Global Profile, but they do have a Global Profile from which to manage their login information. From a single Global Profile, an individual can be an account owner for a company and an agent for another company.
Similar to Slack, Asana, and other productivity cloud services, Markeaze will ask you which workspace you want to enter if you operate as an owner or team member for multiple Markeaze accounts. See screenshot below.