How to install Markeaze on multiple websites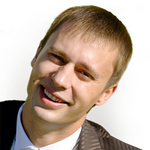 Updated by Alex Cowell
If you have more than one website, you can manually install Markeaze without having to create multiple Markeaze accounts.
First, locate the manual tracking pixel code via the main menu, Data Sources, then Website. Select Install code manually (see screenshot below).
Follow the directions under Basic Code. This step will add Markeaze to your website, as well as embed basic user tracking.
If you want to add more robust tracking capabilities to your e-commerce store, anyone in your organization with JavaScript experience can follow the directions under Additional options and events. These additional options include:
User data
Category view event
Product view event
Cart change event
Purchase event
Learn more about Markeaze user tracking on "How to install Markeaze with Google Tag Manager."