How to setup your own smart filters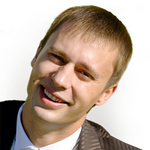 Updated by Alex Cowell
From your Markeaze Live Chat page, you can create smart filters to organize your chats by events like "items in cart," "issues with shipping," etc..
To begin, navigate to the main menu, Live Chat, and then Smart Filter. See the screenshot below for reference.
Next, click New Filter.
Name your filter and then set conditions. Click the dropdown menu to select a condition.
You can set more conditions by clicking Add condition or delete them by clicking the gray "x" next to each. Make sure to name each value/variable according to your preferences.
If you want filtered chats to go to specific agents, uncheck the box next to All agents. This action will produce a list of agents in your organization. Simply check the box next to each agent you want assigned to this filter.
Click Save & Close at the top to activate your smart filter.