How to automatically start chat with customers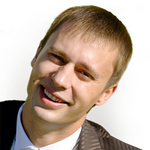 Updated by Alex Cowell
Instead of waiting for customers to initiate a chat, you can set Markeaze to automatically begin chats with customers.
To begin, navigate to the main menu, Live Chat, and then Auto Messages. On Status, make sure that Activated is turned on (green). See screenshot below.
Because you can create multiple auto messages, make sure to name them and apply accurate rules/conditions.
Use the Message portion to compose the automated message that customers receive.
By checking Reply once, Markeaze will not show the same auto message to a customer who replies for 30 days. If you want the auto message to show even after a customer replies, make sure to uncheck this box.
Once you've completed the auto message setup, don't forget to Save & Close your settings.