How to manually paste Markeaze code on Google Tag Manager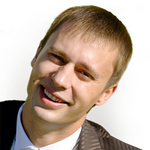 Updated by Alex Cowell
Whether you are trying to install Markeaze, capture user data, or create custom attributes, Google Tag Manager is a great way to track online shopper activity.
If you haven't already created a Google Tag Manager account, check out Google Support's tutorial here. After setting up your account, navigate to Overview and then New Tag. Click Add a new tag to continue.
In the example below, the user is manually installing Markeaze on their website using GTM. First, name the tag and then click the gray tag icon in the center under Tag Configuration.
Next, select Custom HTML.
Paste the code you copied from Markeaze's Data Sources page. Before continuing, make sure that you are familiar with JavaScript or are working with someone that has JavaScript experience. You need this knowledge to input the code correctly. See the screenshot below where the user is manually installing Markeaze for the first time.
Scroll down the page until you arrive at Triggering and then click the gray icon in the center.
Set triggering this container code as a Dom Ready event.
Before leaving the page, make sure to click Save.
To active your new tag container, click Submit, and you're all set.