How to set up your Branding and Emails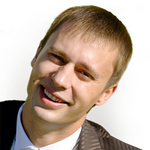 Updated by Alex Cowell
You can customise your chat and your emails to your customers via your General Settings (1) -> Branding and Emails (2) menu.

Where you can set up your email (3) which will be displayed on the client-side along with the name (4). Using upload button (5) you can customise your logo so that your clients can see this on the chat window. In addition, you can customise the colour of your brand section (6) as well as the conversation button (7).
You can enable an email notification which will be sent to a customer in the case if your chat message hasn't been read using a toggle (8)
Using fields 9-16 you can customise your message to a customer, e.g. subject titles, the content of your message and display items.