How to automatically route dialogs to the right team member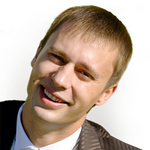 Updated by Alex Cowell
You can create rules that automatically route customer chats to the correct sales or customer service agent. To begin, navigate to the main menu, click Live Chat, then Routing Rules.
First, name your rule. Next, select from one of the available conditions. If a condition has additional variables, make sure to assign each variable according to your preference.
After assigning the rule to a live agent (Assign-to), click Save & Close to activate the new rule (or set of rules).
You can add as many Routing Rules as you like. Just remember that routing is applied from top to bottom in your list of Rules. If you wish to change the Rules order, simply drag the hamburger button/menu next to each Routing Rule to the new position. See screenshot below.