How to link your Facebook business account with Markeaze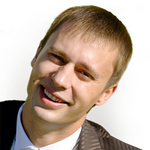 Updated by Alex Cowell
Prerequisites
Firstly, you will need to have a Facebook account to be able to create your business page.
Once you've registered on Facebook, please, create your business page.
Facebook and Markeaze linkage
On your Markeaze chat web page, please click on the top-left corner
In the appeared menu select Data Sources (1) and in the appeared list items click on Facebook (2). You should see "Install Facebook Messenger" button on the right-hand side, click this button (3).
On the appeared new web page, select your Facebook business account.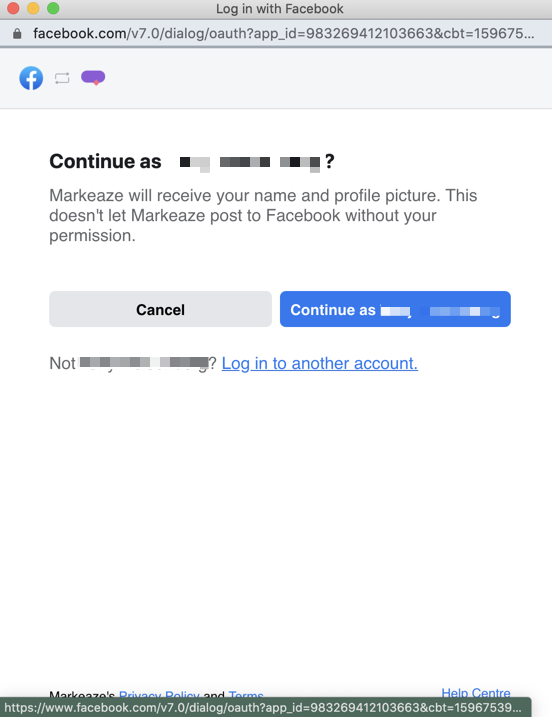 Specify the store/business page you need to link to Markeaze chat and click the Next button.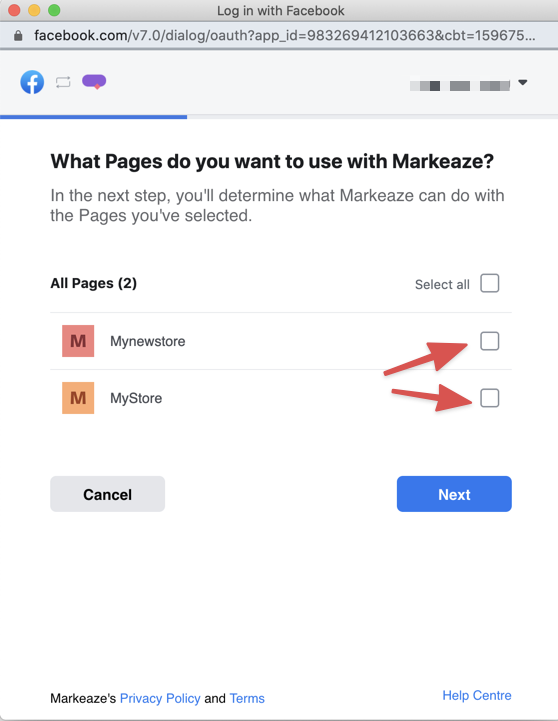 On the next step, ensure that you have enabled all three toggles, as per the screenshot below and click the "Done" button: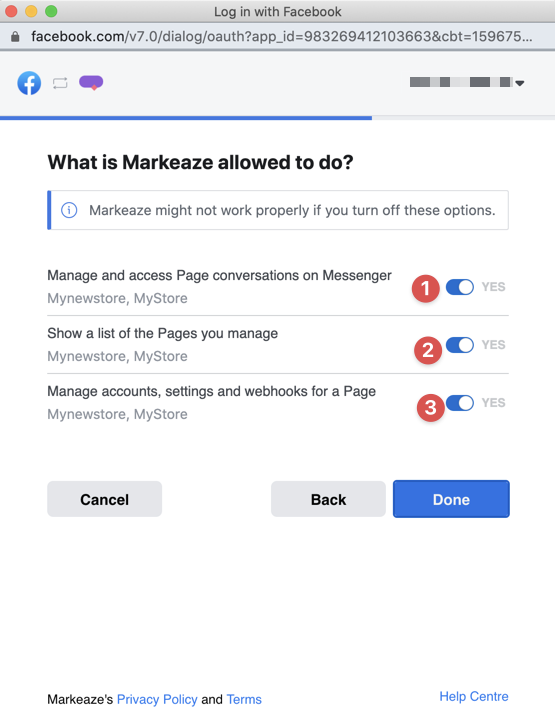 You should see the following message: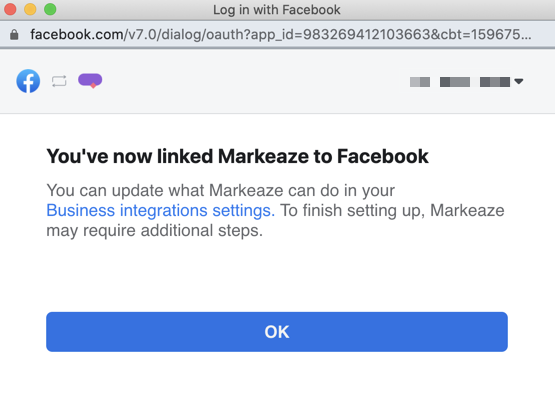 Go back Markeaze Facebook setup webpage and click the button "Install Facebook Messenger":

There will be your business account displayed on the new web page, click on the name: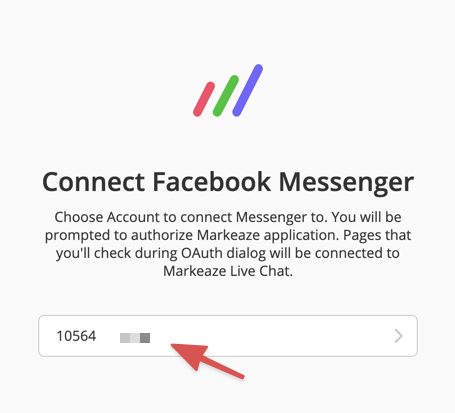 Now your business page and store(s) are linked to your Markeaze chat:

Please, reach out our customer support should you have any issues during the setup process.