How to install Markeaze with Google Tag Manager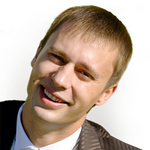 Updated by Alex Cowell
Locate Data Sources on the main menu and select Install code manually. See screenshot below for reference.
Click Copy. You are going to paste this code directly into a new GTM container (HTML type). For a quick tutorial on how to create a new GTM container tag, click here.
Ensure that you've set your GTM triggering as a Dom Ready event before saving and submitting.
Note: The instructions above will allow you to chat with your visitors and only access basic information about their on-site activity. With JavaScript knowledge, you can complete some enhanced setup and track additional visitor data and events. To access these capabilities, continue following the directions below.
Enhanced Visitor Setup and Tracking (optional)
Passing User Personal Data to Your Markeaze Account
From the Install manually page, scroll to User data under Additional options and events. Click Copy.
You can place this code anywhere on the page after initializing Markeaze main pixel code. You can complete this step either from dataLayer or backend (when rendering a page).
Passing User Behaviour Data to Your Markeaze Account
To experience the very best Markeaze performance, you can track user behavior on your e-commerce site. Markeaze will track up to four different events: category view, product view, cart change, and purchase.
Web development and JavaScript experience is a must when pasting this code, since concrete implementation depends on the website. Make sure to program each code snippet to call only when a corresponding event occurs  (see above). See screenshot below.