How to style your chat widget to keep your brand recognizable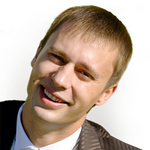 Updated by Alex Cowell
Markeaze allows you to customize the colors and select labels for your chat windows, both in the minimized and maximized views. Navigate to the main menu, Live Chat, and then Chat Appearance.
On the right of the page, you can select whether you are previewing your Mobile or Desktop views as you make color changes.
When adjusting the bar, bar background, or icon colors, you can either enter the 6-digit color code or pick a color on the color palette by clicking on the colored circle. See screenshot below.
When you've completed your adjustments, don't forget to Save Changes at the top.
Appearance Preview
When customizing your Chat Appearance, you can preview changes on the right-hand side of your screen.
After creating work hours for your live chat agents, you can alter how your chat looks during or after business hours. To access a preview for chat appearance during business hours (Online) or after business hours (Offline), select Online or Offline near the bottom of the preview screen (see screenshot above).